Recombinant Human Transferrin (HyCreat, OsrhTF)
Human transferrin is a glycoprotein which bind to and consequently mediate the transport of iron (Fe) and cell in serum with a molecular weight of 76 KDa. Serum-free cell culture systems require a form of iron delivery. Transferrin is the preferred delivery form of iron because cells can process transferrin-bound iron in a physiologically appropriate manner through transferrin receptors on the cell surface.
OsrhYF is a recombinant human transferrin derived from rice endosperm, which can provide bulk and stable supply, mainly used in serum-free cell culture to promote iron transport and cell growth.
Compared with bovine-derived transferrin, OsrhTF is animal component free, can avoids the risk of contamination from human or animal-derived viruses and mycoplasma.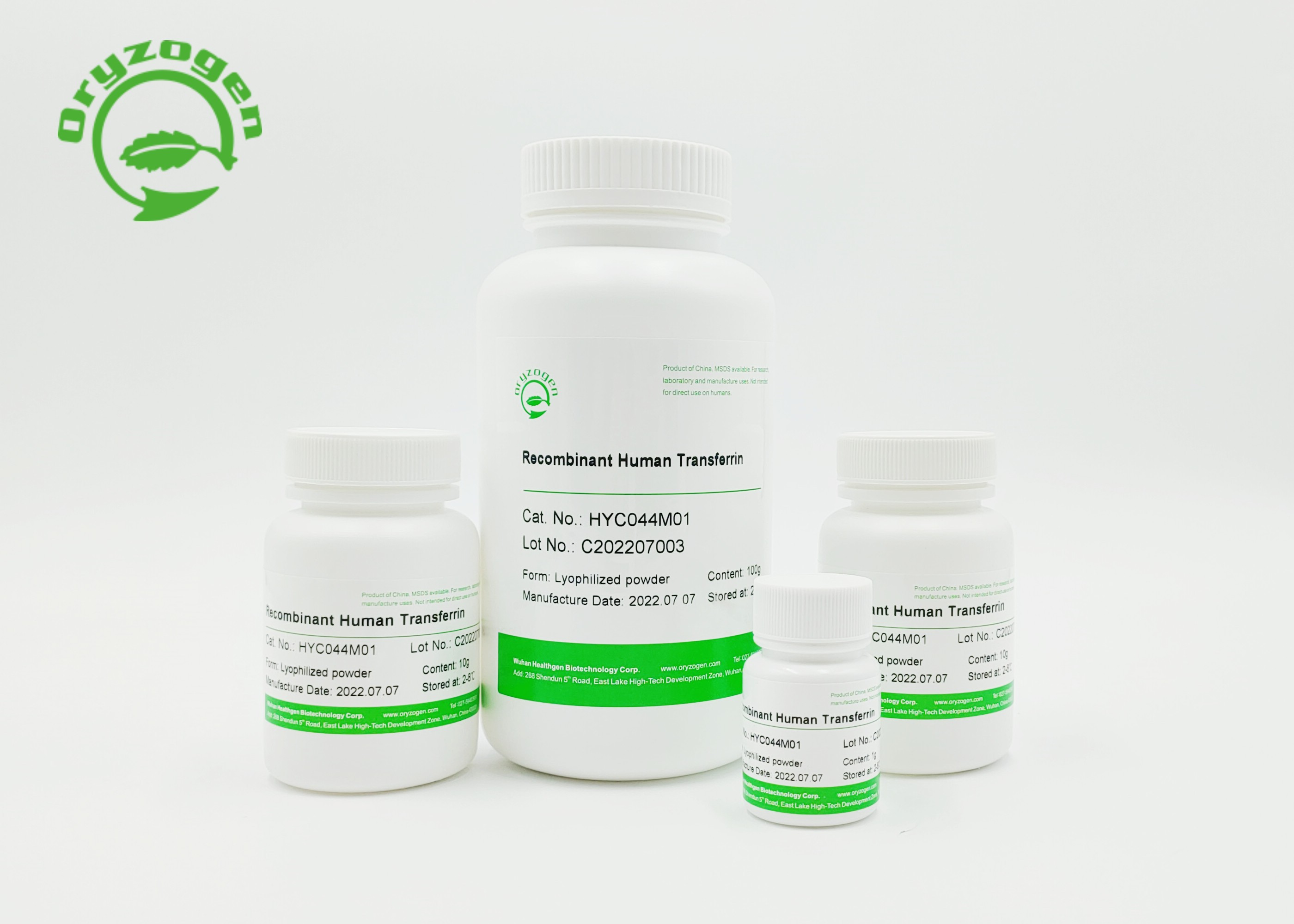 【Source】:Rice Grain (Oryza Sativa)
【Catalog   Number】:HYC044M01
【Package size】:1g, 10g, 100g
【Endotoxin】:Less than 1 EU/mg
【Physical Appearance】:Reddish to scarlet lyophilized powder 
【Purity】:More than 95% as determined by RP-PAGE. 
online consultation
Applications: Serum-free cell culture media
Storage and Handling:
Stored at temperatures -20℃ for at least 24 months. It is recommended to reconstitute the lyophilized OsrhTF with PBS. Use as soon as possible after opening. Please avoid freeze-thaw cycles.
FOR RESEARCH, LABORATORY AND MANUFACTURE USE ONLY. NOT INTENDED FOR DIRECT USE ON HUMANS.