Wuhan Healthgen Biotechnology Corp. (Healthgen Biotech) has completed the clinical trial phase I of plant-derived OsrHSA, Recombinant Human Serum Albumin (project No. HY1001), produced by the world's first plant technology platform----OryzHiExp: rice endosperm specific expression platform, in WCCT Global clinical trials center of the US. The last subject successfully completed on March 18, 2020. And there were neither drug-related adverse reactions (AE) nor serious adverse reactions (SAE) in all trial groups. The results of clinical trial phase I showed that Healthgen Biotech OsrHSA has excellent safety and tolerability.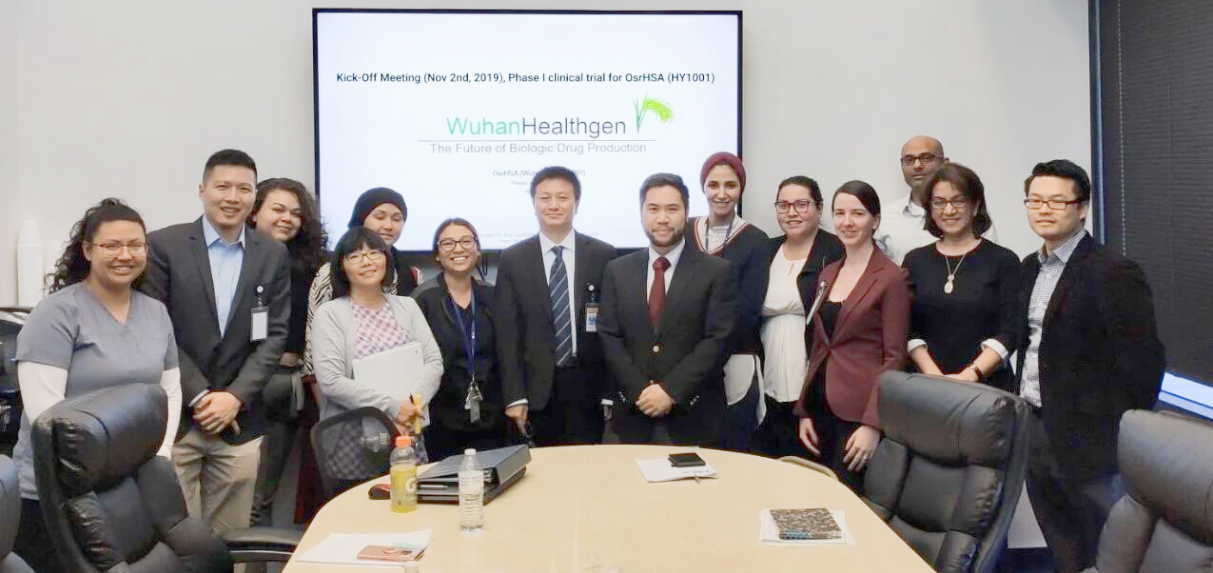 Human serum albumin (HSA) is widely used in the treatment of cirrhosis ascites, cerebral edema, hemorrhagic shock, severe scalds and burns, postoperative blood volume expansion, and cancer radiotherapy and chemotherapy, as well as in stem cells, pharmaceutical excipient, cell therapy, cell culture medium additive, cell cryopreservation protectant and vaccine excipient, and the market demand of it in China is about 700 tons per year. According to the data issued by the China Inspection Institute in 2019, the annual demand of HSA was 517 tons, of which China self-produced 212 tons and imported 305 tons, and imported volume accounted for 59.0%.
Since 1981, the scientists from all over the word have tried to use recombinant human serum albumin to replace plasma-derived human albumin, but they failed to make it enter the market due to the bottlenecks such as safety, hard to large scale production, and cost.

Healthgen Biotech independently developed word-leading plant-derived recombinant protein expression and purification technology platform broke through the above-mentioned bottlenecks and successfully solved the problems of purity, scale-up producing and cost of recombinant HSA. And the results of clinical trial phase I proved that the OsrHSA has excellent safety and tolerability.
Wuhan Healthgen Biotechnology Corp. (Healthgen Biotech) is a private company founded in 2006. We are focusing on developing, manufacturing and marketing a series of environmental friendly and safe products by using the State-of-the-Art platform called OryzHiExp, having high capacity to express proteins or small peptides in the rice grain. Using the OryzHiExp platform, Healthgen Biotech maximizes the innovative animal-free product development opportunities for clients and partners. Its cost-effective expression capability made it as a breakthrough expression platform.
Now, Healthgen Biotech has obtained 41 invention patents related to recombinant protein expression and purification technology platforms and recombinant human serum albumin all over the world. And the HY1001 project has also received support from a number of major scientific and technological projects of the Ministry of Science and Technology, the National Development and Reform Commission, Hubei Province, and Wuhan City, etc.