April 20, 2022, the "2022 National Intellectual Property Publicity Week Launching Ceremony" and award ceremony of "The 2nd High-value Patent Competition of Hubei Province" hosted by the Hubei Provincial Intellectual Property Office were held at the Hubei Science and Technology Museum. The patent filed by Healthgen Biotech, "A Method for Isolation and Purification of Recombinant Human Serum Albumin from Rice Seeds" won the Gold Award.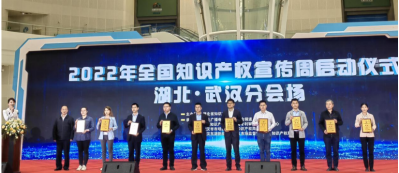 It is understood that a total of 340 projects in Hubei participated in the competition, which involved biological, chemical, AI, and other technical fields, focusing on "innovation and technological advancement, market competitiveness, patent application effectiveness, social relevance" etc. A total of 20 gold prizes and 29 silver prizes were selected in the competition, which were the outstanding patent projects that have emerged in recent years, regenerating good social and economic benefits, promoting the development and innovation of industrial technology, and had great prospects for transformation and application.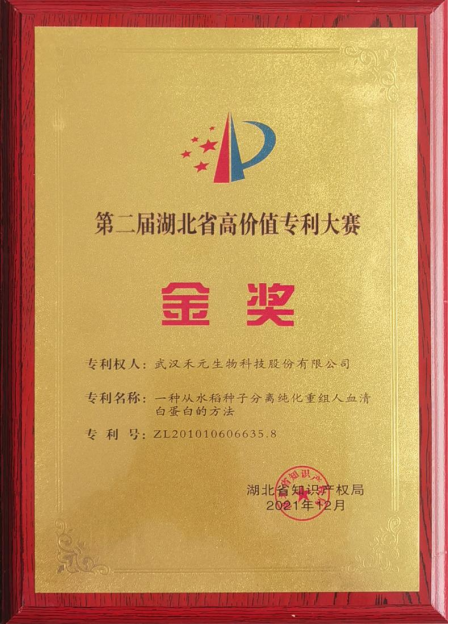 As a biopharmaceutical company with world-leading technology in the field of plant molecular biopharmaceuticals, Healthegn Biotech is committed to the research and development of a series of products using the rice endosperm cell-specific and high-efficiency expression platform. Healthegn Biotech has obtained nearly 60 domestic and foreign invention patents, realizing the global intellectual property layout of the plant-derived recombinant human serum albumin.