Recombinant Proteinase K
Proteinase K, a broad-spectrum serine protease, firstly was extracted and purified from Engyodontium album. Because it can degrade Keratin, so named proteinase K. The crystallization and molecular structure of Proteinase K indicate it belongs to subtilisin family, whose active site has a characteristic catalytic triple amino acid Asp39-His69-Ser224. Proteinase K has no significant substrate specificity, and main cleavage site is the peptide bond at the carboxyl end of the hydrophobic amino acid such as aliphatic or aromatic.
Recombinant Proteinase K is derived from yeast based on the optimized gene of Engyodontium album by site-directed mutation. It is purified by chromatography process, and with calcium and glycerin as protective agents.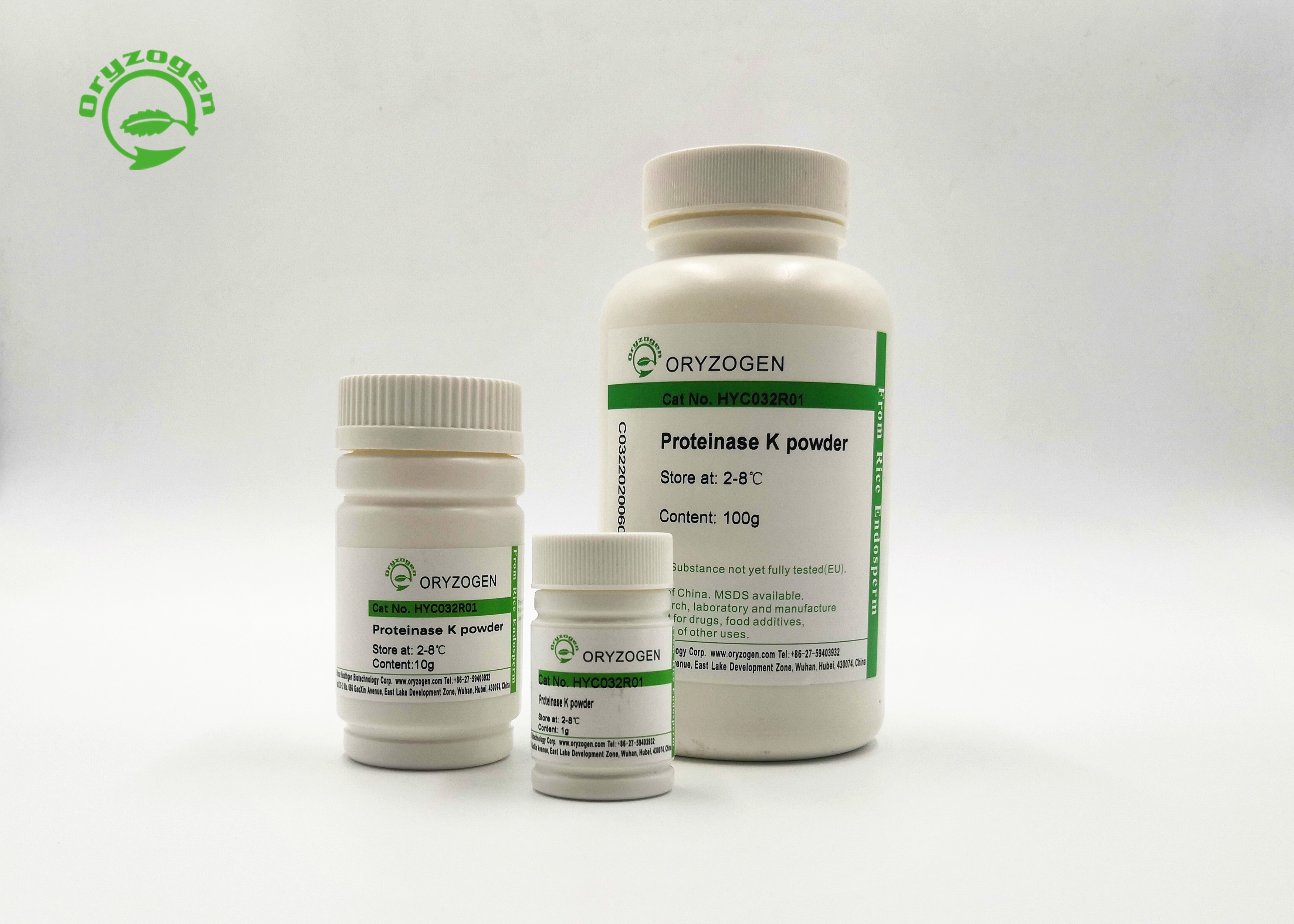 【Source】:Yeast
【Catalog   Number】:HYC032R01
【Package size】:1g, 10g, 100g
【Physical Appearance】:White or light beige lyophilized powder 
【Purity】:More than 95% 
 Bioactivity: ≥30U/mg

 E.C. No. 3.4.21.64

 DNase Non-detection

 RNase Non-detection
Storage: The recombinant proteinase K has been sterilized and filtered through a 0.22 μm filter, which can maintain its activity for a long time at room temperature and low temperature. It is recommended to store at 2-8 ℃ for long-term storage.
Expiry date: 24 months.

Please avoid repeated freeze-thaw cycles.
FOR RESEARCH, LABORATORY AND MANUFACTURE USE ONLY. NOT INTENDED FOR DIRECT USE ON HUMANS.