September 27, 2020, the world's first plant-derived recombinant human serum albumin (OsrHSA) independently developed by Wuhan Healthgen Biotechnology Corp. (Healthgen Biotech) was presented to the world, publicly released the clinical trial phase I data in humans in the United States at the 5th China BioMed Innovation and Investment Conference. The trial results showed that OsrHSA neither had any drug-related adverse events (AEs), nor anti-drug antibodies (ADA) and anti-host protein antibodies, reflecting that it has good safety and tolerability. The results also showed that the colloidal osmotic pressure increased significantly with increasing of the concentration of OsrHSA, showing a preliminary efficacy. The release of OsrHSA clinical trial phase I data had aroused strong repercussions in the medical and investment circles.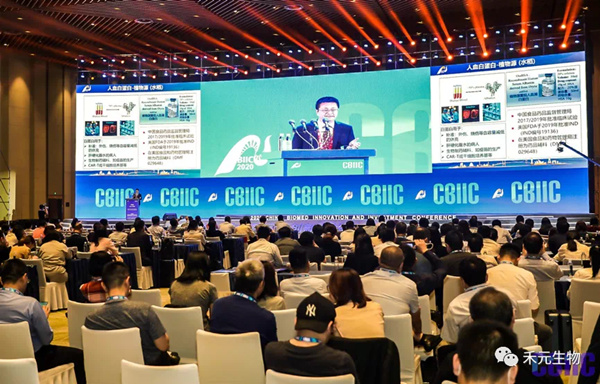 Human serum albumin (HSA) is the most abundant protein in the blood, accounting for about 40-50% of the total plasma protein. Since World War II, HSA has been used to treat hypoproteinemia such as postoperative blood loss, abnormal liver function (including cirrhosis ascites), extensive burns, and surgical blood volume replacement, etc. The total demand for HSA in China is about 700 tons per year, while HSA can only be extracted from human plasma. The actual consumption in the first half of 2020 was about 311 tons, 66% of which were imported. Since 1981, scientists have tried to use recombinant DNA technology to produce recombinant HSA (rHSA) instead of plasma-derived HSA, but it had not entered clinical applications due to problems such as cost, safety, and difficulty in scale-up.
Now, Healthgen Biotech uses OryzHiExp and OryzPur technology platforms to solve these technical problems, and the clinical results have also verified that the rice expression system has low immunogenicity and great application prospects, which provides a new approach of biopharmaceutical production, and creates a new era of biopharmaceuticals in China, even the world.